Le Vasterival is a private garden, open to groups (minimum 10 people) upon reservation all year round, except Sundays and public holidays. All visits are guided, in French or English, by one of our experienced gardeners. It is not permitted to walk around freely.
We also offer, without prior reservation, from March 13 to September 15, 2023 :
One-hour visit from Monday to Friday at 11:00 am 

(adults: 15€ pp / children from 15 years old: 8€)
For groups (min. 10 people), please click here to make a reservation.
In case of delay, please call us at: +33 (0)2-35-85-12-05.
The gate opens 30′ before each visit. Parking available inside.
The garden is hilly and not accessible for persons with disabilities and pushchairs. Please leave your pets at home.
For your comfort, please bring boots and rain gear! 
In case of cancellation, we will try to inform you in time.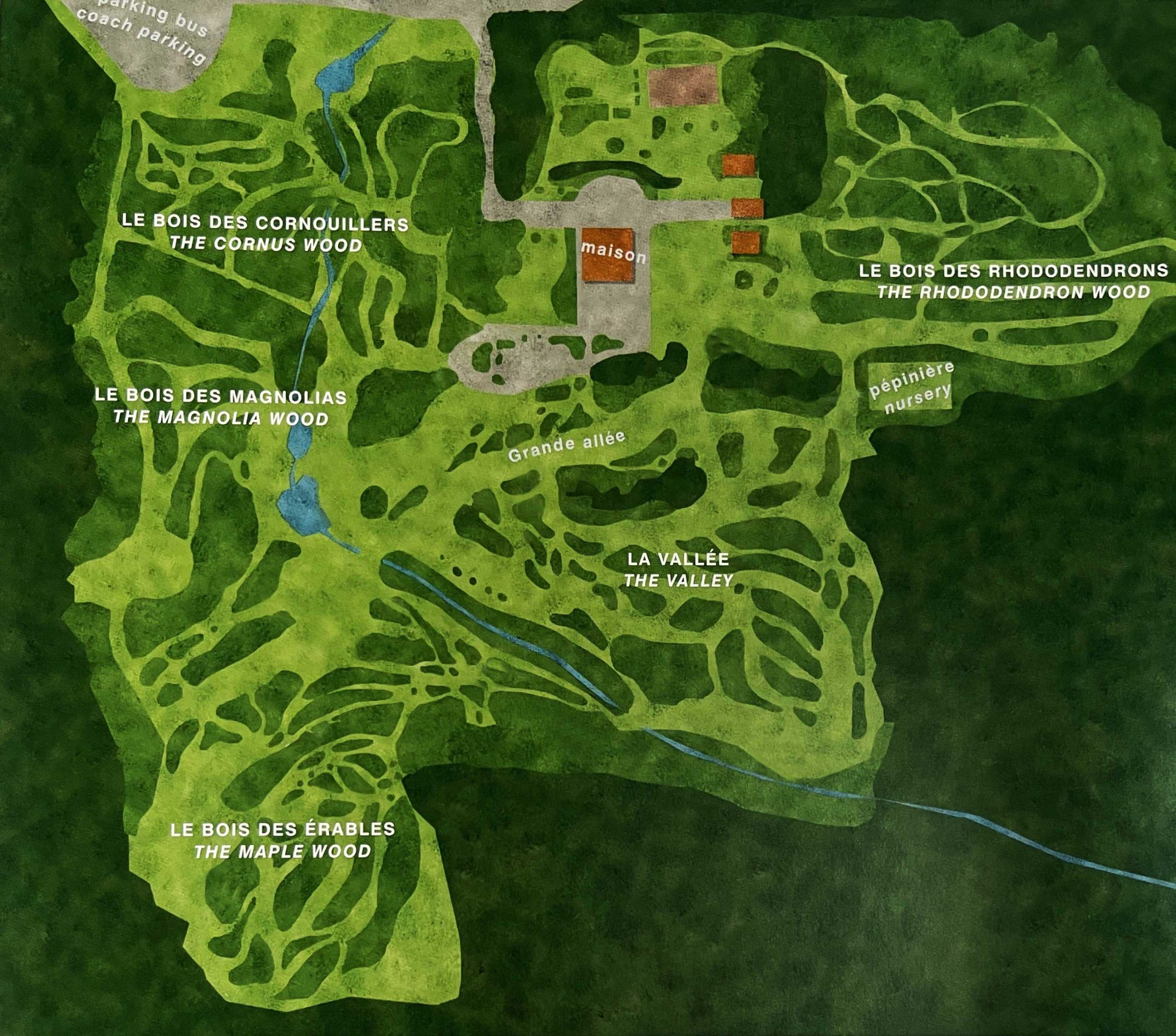 INTERNSHIPS | Upon request
– Student internships: We welcome students from all horticultural backgrounds for further training in the recognition and use of plants.
The duration of the unpaid internship is one week, renewable.
– Eligibility requirements: The applicant must be under the responsibility of a school or a horticultural training organisation, be motivated and autonomous in terms of transport.
---
Accommodation possibility on site.